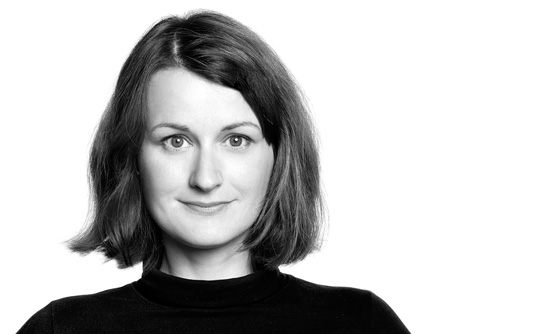 Inken Petersen
Digital Product Designer and Founder
Ubercreative Product Design Lab
Hamburg, Germany
---
Inken is digital product designer with passion for lean user research and founder of the Product Design Lab Ubercreative.
She helps large organizations and small start-ups to create successful products by developing user experience and design competency. One of her favorite ways of working is to do product design sprints together with her clients, because it's a fun and fast way to collaboratively create products.
Previously, Inken has worked as User Experience Director for XING, the german business network. At XING, she created and managed a Silicon Valley-style User Experience Team.
Inken has a Master in Media Design and a Master in Business Administration and always strives for connecting the design and the business perspective in her work.
---
Workshop:

Become a UX Leader
Friday | 14:00 – 17:30
mini labo
Practical tips on how to establish UX in your organization.
In this workshop you'll learn about possible strategies to establish UX in your organization. Being a user-centered company is nowadays an important success factor for a great company performance and great products. But the journey towards being an user-centered company isn't easy. You need people in the organization who push forward the UX practice and spread the word about the value of good UX. These UX people don't need to be only the UX managers, everyone who is convinced of user-centered approaches can step up and do it. This is the concept and idea of UX Leadership.
After a quick theory part, we'll start with a short assessment of your organizational and personal UX maturity level and your context. Then we'll start to define the best approach how you'd establish UX in your organization by acting with a UX Leader mindset. After the workshop you'll have a better idea about your goals and your concrete next steps.
WAHT YOU'LL LEARN
Get a better idea of your UX Maturity Level and what UX competency you need to develop
Learn about UX Leadership and the right mindset, levels and skills
Learn what you can do to adapt this mindset and skills
Develop a first approach to establish UX in your organization with your new UX Leader mindset
WHO SHOULD ATTEND
UX roles from all disciplines, product managers and product owners, designers, everyone who wants to foster a user-centered culture in her/his organization
SLIDES

---